"The expertise and guidance Lucas has provided through boxing/Thai boxing training and more recently strength training have been absolutely amazing. He offers consistent updates on your performance so you always push yourself further and can see consistent progress. He listens to what you want to achieve out of a workout and always has great advice on improving technique. Lucas is incredibly professional and redesigns sessions that always bring the best out of you. Because of Lucas' input and strength programme my fitness and strength are at their best and it has given me a new confidence when working out at the gym. I would highly recommend him as you see results every week and he works to high standards, cleaning throughout your sessions making you feel safe to use the equipment".

Cristina Ferreira





"I absolutely love my boxing training with Lucas!
I got into boxing a few years back, kind of by accident as I kept seeing him at the gym having one-on-one boxing sessions with his clients.
I was intrigued and when I eventually approached him and had my first session — wow, I was sold! Boxing is a challenging sport, not to mention the most exhausting thing I've ever tried, but thanks to Lucas I'm always looking forward to it. Lucas
is encouraging, motivated, upbeat, energetic and most importantly, PASSIONATE! It really shows he loves what he's doing and his passion combined with his talent, I cannot recommend him enough! Yes, sometimes I feel like he tries
to kill me, but isn't that the whole point? Being pushed to your limits and beyond!".

Tiia Hakuli

"I write as a person with several concurrent illnesses, including severe epilepsy and cardiovascular problems, arising from a lesion deep in my brain. Lucas has trained me, in a routine designed for my particular circumstances, for over two years now.

He is reliable and professional; flexible when necessary, and as honest as the day is long. He is gentle and caring, always smiling and upbeat. Working with Lucas  had kept my morale up.
My health has improved as much as it could given my problems. He is a star. I can not recommend him more highly to any person seeking training to fit their specific needs and realities. Look no further! Lucas Reali is the real deal".
Professor Joya Chatterji FBA






"Lucas is an incredibly professional, helpful and encouraging personal trainer. He has a brilliant knowledge of weight training and will organise the most optimal work out plan for you and your goals. He makes you feel comfortable and at ease when working out. As well as weight training, boxing with Lucas is incredibly fun and enjoyable. No matter what kind of day I have,
I always leave a personal training session feeling so much better. Lucas is a brilliant personal trainer. I would highly recommend him to anyone wanting to improve their fitness, happiness or their lifestyle. Dont hesitate to have a session - you won't regret it".

Natalie Lewis

Mobile: 07539 288532
e-mail: lucas.reali@hotmail.com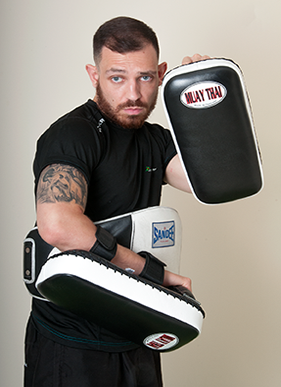 "I've trained kickboxing and Muay Thai with Lucas for about three years now. He knows my strengths and weaknesses and is able to teach and explain new (and old) techniques in a way that is interesting and makes sense.
Every session builds on top of what has been learned before, so there is a sense of progress and you get the feeling of accomplishing new skills. Lucas also has a great sense of humour, so our sessions are never dull".

Tina Rojola